Building a future with the Ascot Group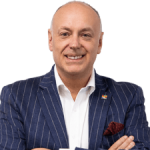 "We are building a world-class marketing, media and tech business right here in North Somerset and we have some really exciting plans for the future. I'm looking for great people to join the Ascot family on this journey. " – Group CEO & Founder Andrew Scott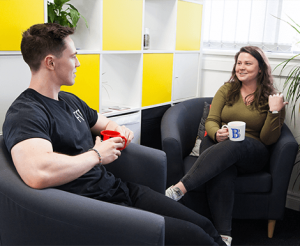 The Ascot Group is a dynamic, fast-paced business operating from modern offices next to Worle train station and Junction 21 of the M5 motorway in North Somerset.
We are on a mission to grow from 75 to 200 people and show the world that a great business is all about people who want to make a difference – to our clients, our community and our planet.
Our team consists of mainly home-grown talent; our managers and directors have started at the bottom and worked up, creating a unique, family-like culture with strong principles such as integrity, humility, respect and fairness.
Tell us about you
We're recruiting in all areas of the business including marketing, web, SEO, PPC, social, content, media, sales, admin and more. Many roles are not yet advertised. If you think you have the right skills, and more importantly the right attitude, to be part of our growing team then tell us a little about yourself and send your CV to careers@ascotgroup.co.uk
Location
Forget the daily grind, stress, cost and environmental damage of commuting into the congested city of Bristol or further afield, and regain hundreds of hours a year to spend with your family and friends! Ascot HQ is located in Worle adjacent to the train station and 2 minutes from Jct 21 of the M5 motorway with free on-site parking.
Benefits
31 days holiday rising to 36 days (incl bank holidays)
Hours: Mon to Friday 8:30am to 5pm (early finish Fridays)
Free tea and coffee
Pension Plan
Free on-site parking and adjacent to train station
Regular social events and activities
Opportunity to develop in a fast-growing group
Recognition and incentives
Fantastic team of people and supportive management
A financially stable and secure company
Social
Our philosophy is 'work hard, play hard' and if you love to socialise you're in for a treat with regular events, barbecues, a glamorous Summer Ball, invites to VIP events and much more – to view some of our events, click here.
Career opportunities currently available

I understand the information I have provided including any CV will be stored on a computer database for 12 months and may be used in the assessment of current or future job roles/applications.