Building a future with the Ascot Group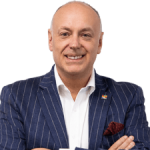 "We are building a world-class marketing, media and tech business right here in North Somerset and we have some really exciting plans for the future. I'm looking for great people to join the Ascot family on this journey. " – Group CEO & Founder Andrew Scott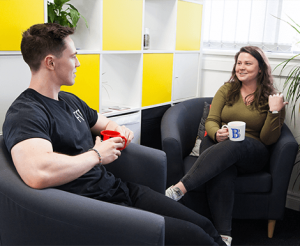 The Ascot Group is a dynamic, fast-paced business operating from modern offices in Worle, North Somerset, and a satellite office in London.
We are on a mission to grow from 80 to 200 people and show the world that a great business is all about people who want to make a difference – to our clients, our community and our planet.
Our team consists of mainly home-grown talent; our managers and directors have started at the bottom and worked up, creating a unique, family-like culture with strong principles such as integrity, humility, respect and fairness.
#WorkLocal
Nobody wants the daily stress, cost and environment damage of commuting into a congested city like Bristol or further afield. But equally, sat at home in front of a laptop all day without real human interaction can take its toll on mental health.
Thats why the Ascot Group believes in #WorkLocal. A wonderful, engaging office environment with facilities such as on-site gym and lounge, on-site parking, cycle facilities and EV charging points.
Our typical office hours are Monday to Friday, 8:30am to 5:00pm, with early finish Fridays and plenty of opportunity to join us for regular social events.
Career opportunities currently available
Note: Not all vacancies are listed, if you can't see your ideal position, use the link at the bottom of this page. 
I understand the information I have provided including any CV will be stored on a computer database for 12 months and may be used in the assessment of current or future job roles/applications.
Not applying for a specific role?
If your ideal job isn't listed and if you think you have the right skills, and more importantly the right attitude, to be part of our growing team then tell us a little about yourself and send your CV.
Apply for other role