It all started in 2004 from a dining room table.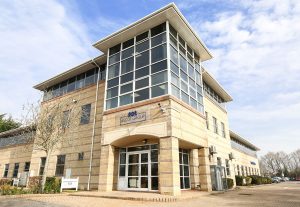 When Andrew Scott launched his business and marketing consultancy firm, Purplex, in 2004 he had a dream of building a world-class business. 3 years later, in 2007, he opened an office above an estate agent and took on his first employee.
Today the Ascot Group has a multi-million turnover, 80+ employees and a 7-figure balance sheet with strong liquidity. It operates from facilities in London and across 3 purpose-built offices near Bristol with over 15,000 sq ft space.
The structure was formalised in 2012 when Ascot Group (Holdings) Ltd was incorporated as a holding company, with a number of subsidiary companies, a property business and an investment arm. It is still privately owned by the founder and CEO, Andrew Scott and retains a strong family culture.
Business Activities
The core trading activities include marketing, e-commerce, business data, software development, business media, publishing and events with clients across the UK, Europe and the U.S. For full details of business activities please visit our Portfolio.
The group is also seeking potential business acquisitions that are aligned to our core markets, and provides equity-based investment for start-up and scale-up ventures. Other activities include property acquisition and management through our dedicated property business, Ascot Property Management Ltd.