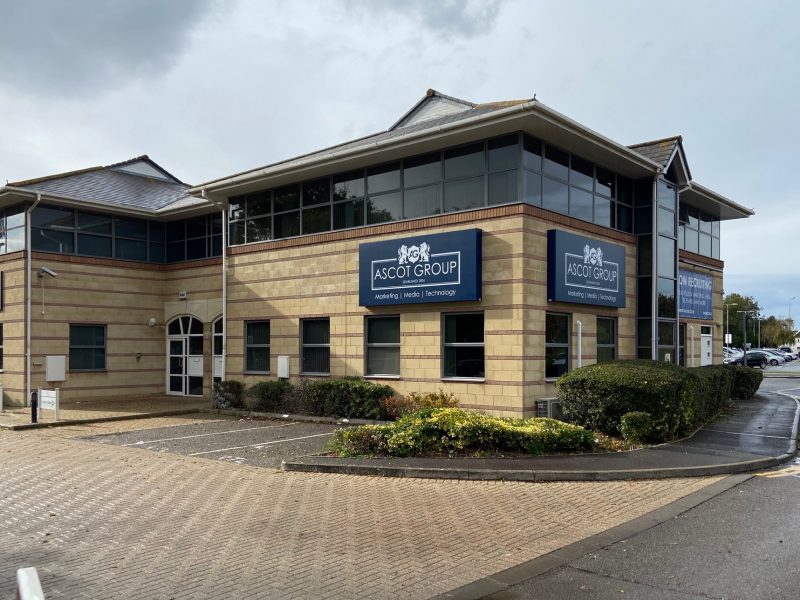 The Ascot Group has announced a unique, tailored apprenticeship programme to provide learners with a broad range of sought-after marketing, media and technology skills.
While most apprenticeships and training offer one skill or trade, the Ascot Academy will introduce learners to a broad range of roles, from software development and social media marketing, to creative writing, journalism and graphic design. As learners develop their skills they will have the opportunity to specialise.
Ascot Group CEO Andrew Scott said;
"Not every youngster wants to or can go to University and the Academy will give them the opportunity to acquire specialist skills that are not generally taught on Apprenticeship programmes. Once they complete their Apprenticeship, learners will have the opportunity to join the Ascot Group or take their newly acquired skills elsewhere. It opens up a world of opportunity."

"Part of our programme will also focus on workplace and life skills, to help develop the confidence and communication skills of young people."
The programme will also offer learners non-core skills, such as managing money and public speaking, and learners will work alongside Ascot Group's highly skilled workforce of 80 people, participating in group events, conferences and social activities.
The Ascot Academy will be based at a recently acquired training facility in Worle, Weston-super-Mare and will aim to break down barriers and preconceptions with emphasis on diversity and inclusion, and will work closely with schools and colleges to provide places for learners from disadvantaged backgrounds. It will operate some additional 'clubs', such as a Coding Club for girls.
Andrew added;

"Weston-super-Mare is a fabulous town with so much potential, but it also has challenges with deprivation and low aspirations among some social groups, we hope the Ascot Academy can help raise aspirations and create new opportunities for young people in the town, leading to rewarding careers."
The Ascot Group operates across three sites at Worle Park Way, next to Worle train station and Junction 21 of the M5 Motorway. It employs 80 people across three companies, Purplex Marketing, Insight Data and Business Leader Magazine.
The new Academy will provide Apprenticeships in Weston-super-Mare from May/June 2021.
Interested in working with the new Ascot Academy? Please feel free to contact us.