On Saturday 30th June, volunteers from the Ascot team will be taking part in the Royal Marines Charity Bootcamp Challenge!
The challenge is being run by physical training instructors from the commando training centre, this will give our team at The Ascot Group a taste of what the Royal Marines Course is really like. Because of the intenseness of the challenge, 4 weeks prior to the event the team has had weekly training sessions with a local P.T in order to prepare for some of the tough royal marine style assault courses they've got to come!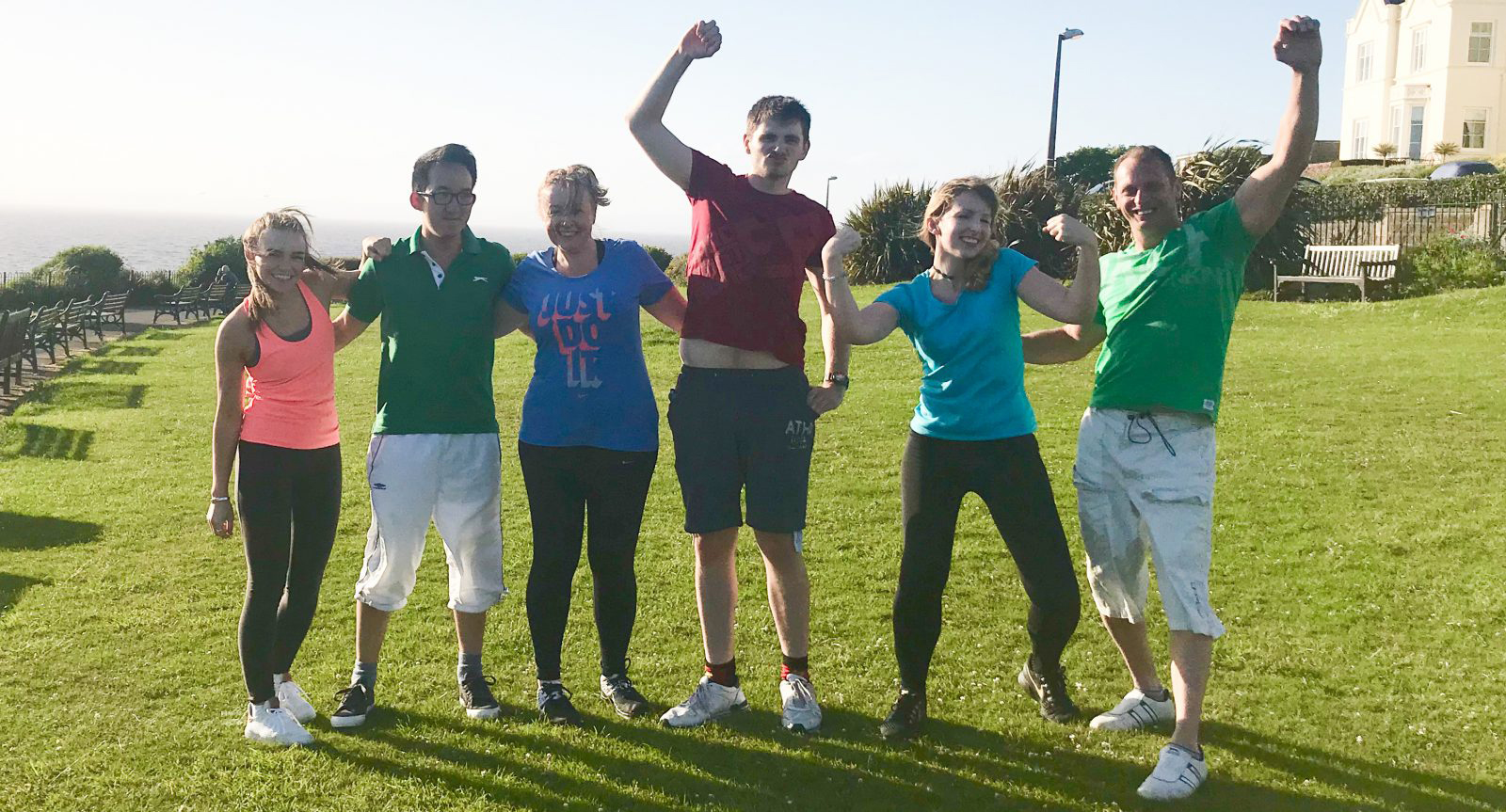 Training Session @ Prince Consort Gardens, Weston-Super-Mare:Stephanie, Stephen, Helen, Aaron, Melissa & Mike.
With just ONE training session left before the big day, it seems as if Team Ascot are ready and raring to go. It's going to be a fun day for a fantastic cause and we hope everyone enjoys it!
Melissa Larkin; Purplex's Web Designer, who will be taking part in the challenge says:
"The training has pushed us to our limits and has given us a painful insight into what lies ahead! Our determination is our strongest asset and is sure to make us formidable opponents!"
We are participating in this challenge to help raise money for the Royal Marines Charity. The charity is here to help the entire Royal Marines family. From financial help for those in need to advice on finding a second, more meaningful career. We have a page set up for online donations, so if you would kindly like to donate to the Royal Marines Charity in support of our hard work, it would be greatly appreciated. Follow the link bellow to do so: https://www.justgiving.com/fundraising/ascotgroupact
The Group has come a long way in 14 years to create a world-class business in Weston-Super-Mare. The Ascot Group launched in 2004 with Purplex Marketing, a full-service marketing agency. Then later on 2007 saw the acquisition of data supplier and market research company Insight Data. Finally, in 2012 Business Leader was launched which is now the UK's Leading business magazine.