Andrew Scott, Ascot Group Founder and CEO, explains why the company's upcoming Recruitment Open Day is key to its growth strategy in the next three years – and why people in the South West looking for their next career move should get on board.
Weston-super-Mare has always been overlooked as a catchment area for skilled and tech jobs as many residents in North Somerset make the laborious commute to Bristol or further afield every day.
But all of that is set to change as the Ascot Group announce plans to create 200 jobs in Weston-super-Mare within the marketing, media, tech and creative sectors.
And the company is throwing open its doors and inviting people from across the region to attend a Recruitment Open Day on Saturday 27th April.
The Ascot Group has grown from a start-up business to 70 employees and the newly created roles will provide opportunities within marketing, media, publishing, creative, data, content, business development and back-office support.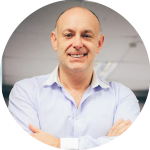 Ascot Group CEO Andrew Scott commented;
"The South West is brimming with talented people but many of them commute to Bristol or further afield. Not everyone is aware that a world-class marketing and tech company exists in North Somerset so we're inviting people to meet our team and see our facilities."
The Ascot Group is one of the fastest growing companies in the South West and is made up of leading full-service marketing agency Purplex, award-winning specialist data supplier Insight Data and Business Leader, the UK's leading B2B media company.
The positions are being created at every level – from experienced senior management to trainee roles. The jobs will be phased in over the next 3 years and the company is already seeking additional office space to accommodate the growth.
Andrew adds;
"Our workplace culture is very important to us. We've become successful because our team has a huge work ethic and a 'whatever it takes' attitude to delivering results for our clients."
The Recruitment Open Day will take place from 10am-2pm and visitors can register to attend at www.ascotgroup.co.uk/open-day or by calling 01934 808132