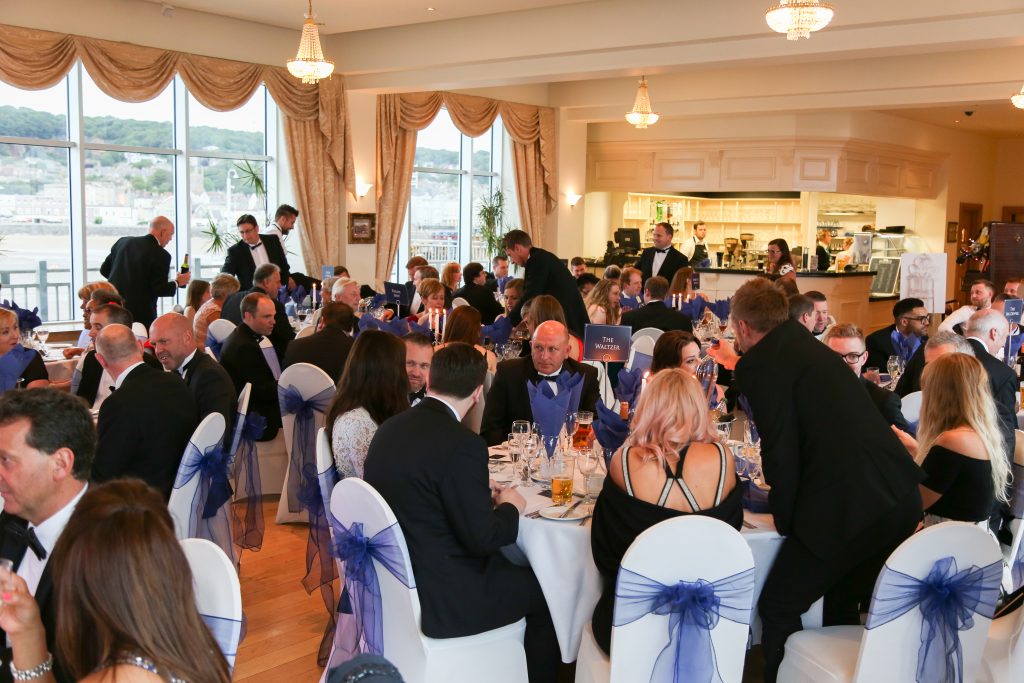 The Ascot Group, which recently won the Institute of Directors 'Corporate Responsibility Award', held their Summer Ball on Thursday 29th June at Weston-super-Mare's Grand Pier. It was a celebration of 13 years of the group which includes Purplex Marketing, Insight Data and Business Leader.
The evening was a chance for the Ascot team and clients to celebrate and let off some steam. Everyone got suited and booted for the occasion with some guests even arriving in style via helicopter. Guests were treated to an hour of rides on the world-famous pier and this was followed by a fabulous three-course Gala dinner and a circus themed floor show. The band then began and the floor was filled with members of the Ascot team and clients alike busting some moves on the dancefloor.
The last year has been a great one for the Ascot Group with a relocation to larger premises in Worle as well as a VIP open day which saw local MP John Penrose cut the official ribbon. Investment in people has been the driving force for Managing Director Andrew Scott whose focus is to build a world-class business with his team at the heart of it.
"The Ascot Summer Ball was our way of celebrating the incredible business we have built in Weston-super-Mare and the enormous future that awaits us. It's a celebration of what we have achieved together, along with those who have supported our business. "
Launched in 2004, the Ascot Group started with Purplex Marketing, a full service marketing agency that focuses on the fenestration industry. 2007 saw the acquisition of data supplier and market research company Insight Data and leading business publishing and awards brand Business Leader was launched in 2012. The Group has come a long way in 13 years to create a world-class business in Weston-super-Mare.
With a brilliant team of more than 60 people, the aim is to have a team of 100 strong by 2018 and this is already well under way. Keep your eyes peeled for the Ascot Summer Ball 2018!