Growth was the key message at this year's Ascot Group Annual Conference – with exciting plans to triple the size of the business in the next three to four years revealed.
Seventy staff from across Purplex, Insight Data and Business Leader came together to hear a review of 2019 from each business and CEO Andrew Scott's strategy to turn the Ascot Group into a global business.
They include going from 70 to 200 staff, expanding the events team and launching several new ventures, projects and businesses.
An additional office has been acquired and will be turned into a tech, media and marketing hub, featuring a studio to record video content and podcasts and conference and meeting facilities.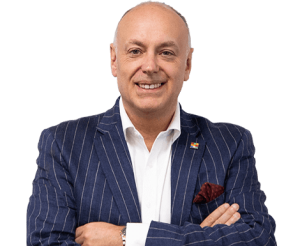 "Our conference was hugely important for telling the whole team where we are and where we're going,"
commented Andrew on the event at Hans Price Conference Centre, Weston College.
"Since I founded the company in 2004 growth really has been in our DNA and we want to triple the size of the business in the next three to four years.

"To stay ahead of the game, we have to adapt, and I believe we have the resources in place to hit our ambitious growth target and make the Ascot Group a world class environment in which to work."
The day also featured a panel discussion with a handful of employees from across all three businesses, and the Ascot Group 'Awards' were presented to those who made a real difference in 2019.
"The panel provided a good mix of people, from those who have been with us for many years to those who have joined us more recently, and it really demonstrated the opportunities available here for career progression.

"The awards, which were voted for by everybody, were also well deserved but I think it speaks volumes that every single member of the team got at least one vote from their peers."