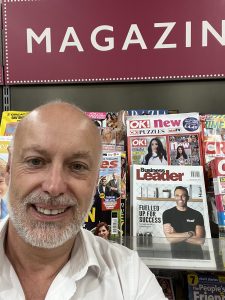 Business Leader Ltd, part of the Ascot Group, has secured a further distribution agreement that will see the bi-monthly print magazine reach tens of thousands of additional readers.
The publication launched in 2012 as a subscription magazine for entrepreneurs and business professionals, with readers all over the UK.
More recently a distribution deal was agreed to circulate the magazine in the reception and waiting areas of 250 key business locations, such as Canary Wharf, the City (including the Gherkin), leading 5-star hotels (eg Mandarin Oriental) and Business Clubs (such as the Arts Club). This gives the magazine additional reach of tens of thousands of business, political and financial leaders.
And today (Friday 29th July) we reached agreement for WHSmith to retail Business Magazine across its entire 280 travel stores (such as airport lounges, train stations and motorway service stations) along with 368 premium retail stores.
This now gives Business Leader magazine 3 major touch-points – Subscription/mailed-out, Premium distribution outlets and Retail outlets.
Andrew Scott, founder and CEO of Business Leader Ltd, commented;
"This now secures Business Leader's position as the No. 1 publication for entrepreneurs, advisors and investors in the UK. It gives advertisers and contributors greater reach and influence, and gives more readers the opportunity to connect with our brand and community. We are now working on plans to increase circulation internationally."
The print magazine is just one part of the Business Leader jigsaw – the online presence and email news bulletins continue to grow in number and engagement, as do the awards and events.
Visit businessleader.co.uk for the latest news or to subscribe to the magazine.