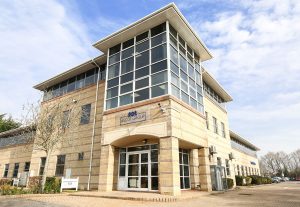 The Ascot Group recently appointed Jess Hawkes as Head of Video. Jess previously co-owned and headed up The Digital Ladder, a video production and digital marketing agency in North Somerset.
As part of the deal, the Ascot Group acquired the assets of The Digital Ladder and can now offer a much wider video solution.
The move now adds 4K TV-standard film making to the Ascot portfolio along with licensed drone filming and 360 video production.
Jess said;
"I've watched the Ascot Group grow and expand over the last few years and admired how the management really believes in its people. Running my own business has been great, but the opportunities at the Ascot Group were such that I jumped at the chance to join the business and head up the new division."
To complete the new division, the Group has appointed highly experienced videographer Tristan Brook and motion graphics specialist Mark Rogers to the team.
Andrew Scott, Chief Executive of the Ascot Group added;
"Jess is one of the regions top film makers and videographers, and having her join us to head up our video division is fantastic. Video content has now become crucial to marketing and customer engagement and the Ascot Group can now provide everything under one roof – whether this is a event coverage or corporate video, social media content or professional animation and graphics."
Jess and her team now offer a nationwide video production, editing a motion graphics service including drone filming.