The Ascot Group is getting ready for its annual conference, which takes place on Wednesday, December 4th at the Hans Price Conference Centre at Weston College.
The 70-strong team made up of Purplex, Insight Data and Business Leader, will come together for an overview of the last year from all heads of departments and a presentation from CEO Andrew Scott outlining the plans for the next three-five years.
There will also be some fun too, including awards presented to employees who have made a real difference in 2019, such as 'Best Newcomer', 'Most Improved' and the coveted 'Employee of the Year'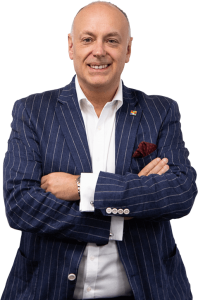 "It's hugely important to bring everyone from all three businesses together and our annual conference allows us to do that,"
said Andrew.
"The day provides the perfect opportunity to outline the business strategy for the upcoming 12 months and beyond and gives our team the perfect launch pad for 2020. It's also a lot of fun too.

"Our intention has always been to create a world-class media, marketing and tech business right here in North Somerset and we have some exciting plans for the future."
Are you looking to start a new challenge in the new year? Check out our careers page.