There were spooky goings on at Weston Museum as ghouls and ghosts from the Ascot Group turned the venue into a Halloween haven.
Skeletons, Chucky, the Corpse Bride and three dastardly bank robbers were just some of the characters that made an appearance.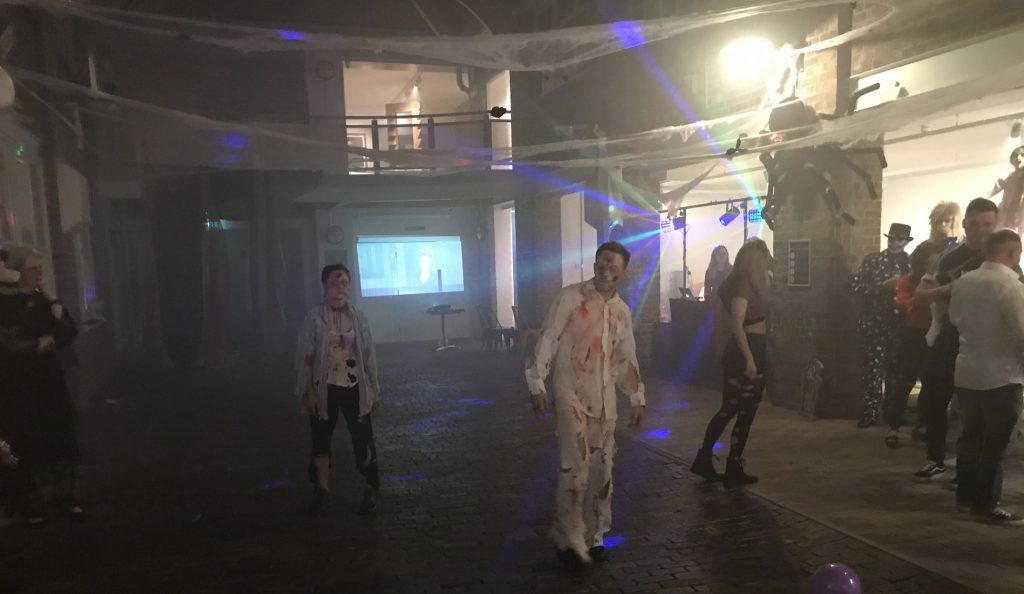 Winners of the fancy-dress competition were Sean Scott for his recreation of David Bowie's Goblin King from the film Labyrinth and Lindsay Pilgrim for The Grinch.
Andrew Scott, Ascot Group CEO, said:
"The costumes were amazing, and everyone made a huge effort to join in the fun. The scariest thing though was having multiple Ed Fraters around – that was truly frightening!"
Weston Museum provided the perfect venue, while special 'zombie guests' meant that things really did go bump in the night.
With great food and drink, a resident DJ and party games that included a beer pong tournament, make a mummy and karaoke, it really was a night to remember.
"We have had some legendary Halloween parties at the Ascot Group but this one was our best ever,"
said Andrew Scott, CEO of the Ascot Group.
"It's hugely important that our team can recharge their batteries and it provided them with a chance to eat, drink and be scary.

"It's always nice to lift their spirits – after all, ghouls just want to have fun."
The year will end with the Ascot Group Christmas Party, another unmissable event which this year will take place at Weston Pier on Friday, December 13th.