Ascot Group CEO Andrew Scott teamed up with journalist, broadcaster and former Conservative politician Michael Portillo for the 2019 Business Leader Awards.
And the event showed once again why it is the most prestigious and celebrated business awards event in the South West.
Almost 600 guests including CEOs, VIPs, business leaders and professionals attended the black-tie event at Ashton Gate Stadium in Bristol.
Mr Portillo hosted the awards ceremony as 21 awards were handed out to recognise inspiring companies in the South West and the people who lead them.
"The Business Leader Awards proved another runaway success, and I'd like to thank Michael for hosting the event and getting involved in the whole evening,"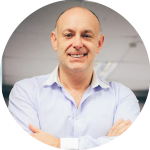 commented Andrew Scott.
"It's great to hear some of the real success stories from businesses in the South West and it's great to see how many businesses are thriving.

"These awards are all about showcasing the talent that exists in the South West and how businesses in the region can flourish and lead the way.
Michael Portillo was equally impressed and said:
"So many of the businesses that were finalists and prize winners were small businesses which is extraordinarily encouraging for the future."
Business Leader is the UK's leading B2B media company and is part of the Ascot Group. Attention now turns to the Amazon ScaleUp Awards by Business Leader Magazine, which will take place on March 20 at the Hilton Hotel on Park Lane, London.