Andrew Scott, CEO of Ascot Group, was one of five CEOs and directors of high growth businesses to provide inspirational advice at an event for entrepreneurs.
The Supper Club came to Bristol this month for its Scale Up Tour to present insights on how to make the most of your talent, create a scale up culture and build high performing teams. Members shared their tactics on successful recruitment, retention and development of talent.
Alongside Andrew, the panel of speakers included Adam Greenwood, CEO of Greenwood Campbell; Derek Moor, CEO of Coffee & TV; Ally Maughan, CEO of People Puzzles; and Steve Ashworth, Associate Director, Employment Tax & Incentives at Smith & Williamson LLP.
Andrew commented: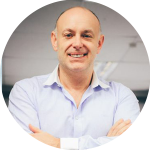 "Growing your business will invariably mean growing your team, and how you manage four or five staff will be completely different to how you manage 20 to 30.

"We hit 65 full time staff last month and as the team has grown over the years, the culture and approach had to change. The most important thing is that everybody is on the same mission, and if they are, then it works.

"Your team are your greatest asset, so you need to make sure you are doing enough to maximise their potential."
The Supper Club is an exclusive membership community of innovative founders and CEOs of high growth businesses, with over 400 members, and has hosted more than 2,500 events since its inception in 2003.
Entrepreneur, investor and business adviser Andrew Scott has founded, built and sold several companies and formed the Ascot Group in 2004, which is made up of Purplex, the leading full-service marketing agency in the construction industry; Insight Data, and award-winning specialist data supplier; and Business Leader, the UK's leading B2B media company.